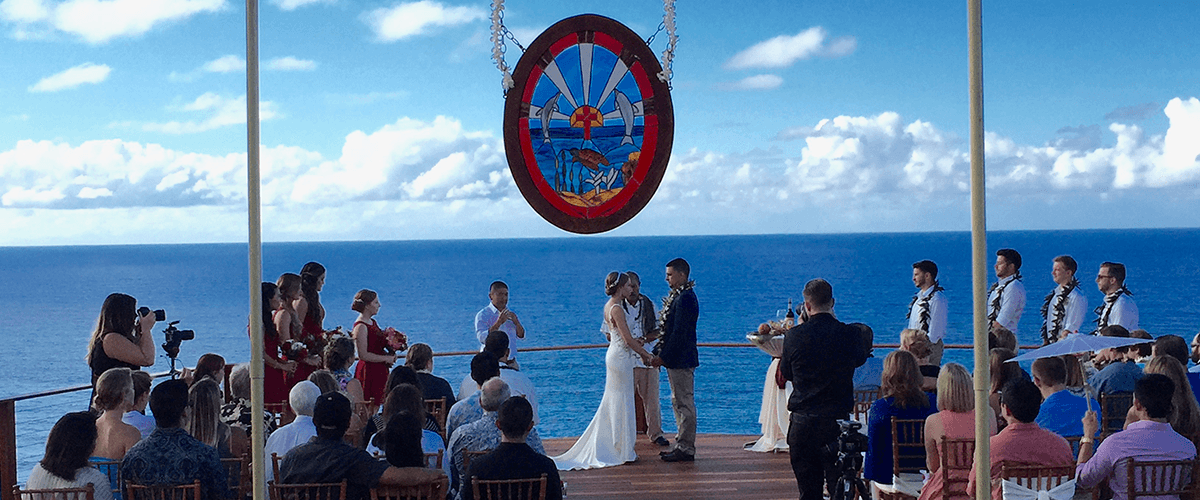 Sound for Ceremony
Destination Weddings and Outdoor Ceremonies require particular care when competing with the wind and the ocean. Sound For Ceremony (SFC) is always recommended for ceremonial occasions on Kauai.
Sound for Ceremony Equipment (includes wireless lapel microphone for minister, musician hook-up, wireless handheld mic for readings and ipod hook up).
We always recommend our Sound For Ceremony (SFC) for ceremonial occasions on Kauai. Destination Weddings with Outdoor Ceremonies can become problematic when competing with wind and ocean sounds. Your friends and family traveled a long way for this very moment; the officiant's special Hawaiian ceremony and your wedding vows need to be heard. Not to mention, having that special song played as you walk down the isle with your father for the first and last time. These moments only happen once.
Recommended by every hotel, wedding and event coordinator on Kauai. We provide Sound for Ceremony as well as equipment options and upgrades.