MEET the DJs

Our DJs are professionally trained and dressed, experienced radio, club and mobile DJs who can be your personal MC if requested. Our team of professional DJ's and MC's can read a crowd, MC a function and get the party started!
We have an office in Lihue dedicated to serving Brides, Grooms, Wedding Coordinators, Destination Management Companies (DMC), Hotels and Corporations looking for quality, professional mobile dj/emcees. We are the Preferred Mobile DJ Company for the Grand Hyatt Kauai, St Regis Resort, Kauai Marriott, Sheraton Kauai, Courtyard Marriott, Kauai Beach Resort and numerous restaurants and Wedding Coordinators.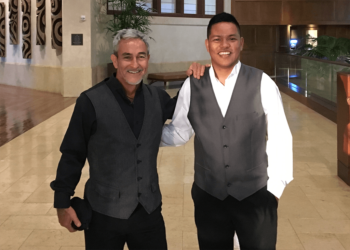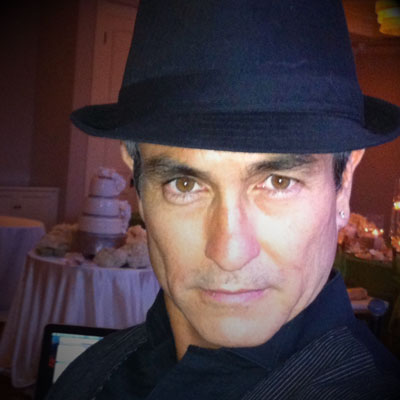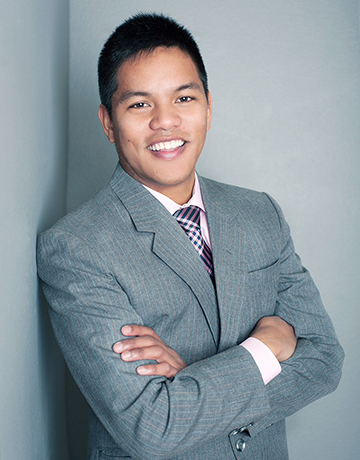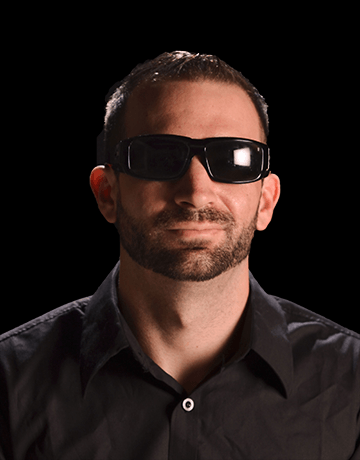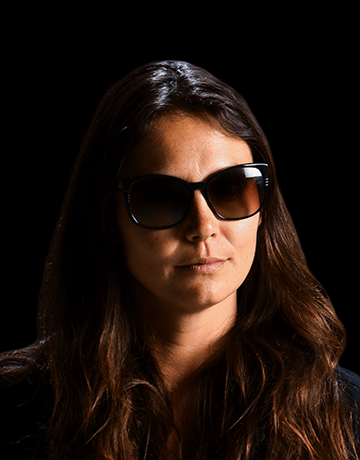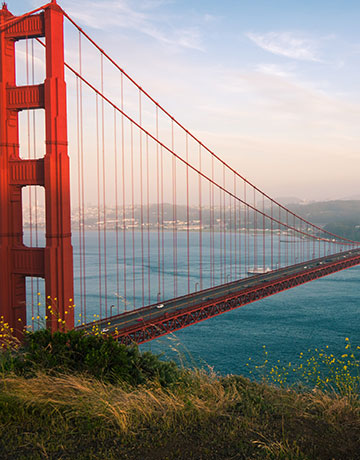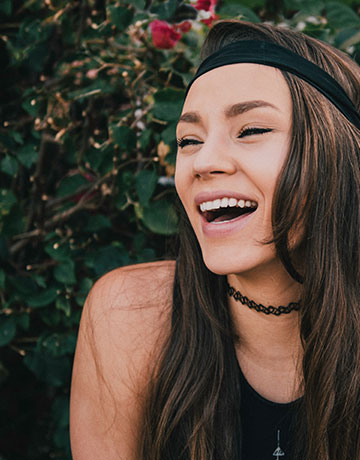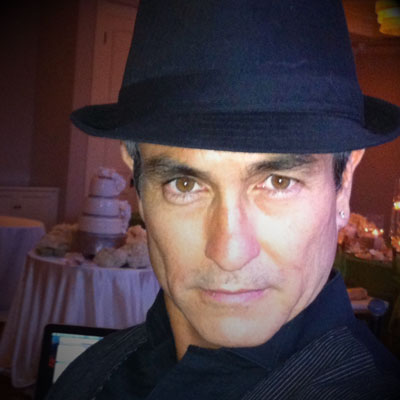 What Our Clients Have to Say …
I would like to thank everyone for making Meghan and Tyler's wedding day perfect and so special. Everyone did an AMAZING job and it was so great seeing everything come together all the way from California. I really appreciate all of your quick responses, professionalism, and positive attitudes, truly a pleasure working with all of you.
Meghan and Tyler
Meghan and Tyler
I just wanted to say Thank You one more time for being such a great vendor to work with. You did an amazing job with Anna & Ian's wedding, her mom was so happy with all the music choices and dancing. You really made things easy for me and were so flexible. I appreciate it. I hope to work together again soon.

Have a great day!

Sincerely,
Luana Events
You made things easy
Luana Events
Of all the companies I've called while planning my wedding, Kustom Sounds had the quickest response time. And they got back to me in person, which I really appreciate. Nothing beats great customer service like that.
Props on squareup.com

Such an amazing time!
The McLaughlin's ​
Aloha Kustom Sounds Kauai team!

Now that Nick and I are back from our honeymoon, we just wanted to send a quick note to say a HUGE thank you to Michael for being our DJ/emcee on 24 April at Happy Talk Lounge, Hanalei Bay Resort.

Michael, you did an amazing job… you helped make the night run so smoothly, and our family and friends loved music – the dance floor was never empty!

It was such a special day, and we are so happy that you were able to share that with us – something we will never forget.

Cheers,

Nick, Tania & Kyan
The dance floor was never empty
Nick, Tania & Kyan
Aloha,

It was been one month since our wedding and we would like to pass on a big thank you to Mike.

We had an absolute blast with you as our DJ and MC. We loved the unexpected touches that you made to our night. Some of our fondest are:

the groom's father sang part of the song "Love and Marriage" and after the speeches you put it on the speakers.
 the request list we gave you and that you read out each person's name before a song came on. I don't know if you remember the groom's mother requesting "Dancing Queen" and she came running out to the dance floor when she heard her name as well as bopping at her table for some other requests.
 you played "Somewhere over the rainbow" when we cut the cake, which was great as we had it as our processional song and was the inspiration for the colours on the cake.
 the lighting on the dancefloor at the after party was absolutely spectacular and all of our guests have really colourful and wild photos of the night.
 the surprise BALLOONS, this was quite the mystery for me (Amber) as I kept asking everyone the following day where they had come from and finally was told it was you Mike, all I can say is thank you, I LOVED them and were so much fun!

Overall we couldn't have imagined a better DJ & MC on the night. You did such a fantastic job and would highly recommend you to all. If you would like us to review you on any social media platforms, please let us know.

Thank you again for being part of our big day!

Mahalo,

Ashley & Amberlea
Couldn't Have Imagined a Better DJ & MC
Ashley & Amberlea
"We'd like to thank you again for being the MC at our wedding reception. You were an absolute professional to work with, extremely entertaining, and your timing was superb. Everyone had a great time at the reception, which is exactly what we wanted. In fact, the reception may have gone by too fast as the night was over before we had a chance to toast each table! You really helped make our night a memorable one."
Tina & Eugene
Reception MC
Tina & Eugene
"Just wanted to say thanks again for being our DJ and MC at our wedding. It was a pleasure meeting you a couple days before to get a better feel for each other. We had a few issues with the timing during our reception and you handled it professionally and gracefully and made sure everything we wanted to do was done. The music was great and everyone else at the reception had an awesome time. Thanks so much."
Richard & Gloria
Wedding Reception
Richard & Gloria
"I just wanted to let you know how appreciative I am of your time and energy spent at our celebration. Being honest, the music was a 'make or breaker' for me… and you kicked ass!!! I was worried only because it was so important, but you did the most amazing incredible job. It so far exceeded any and all expectations; you knew exactly what our group needed and wanted and it was PERFECT. I've been asked multiple times if I will make a CD with some songs from the wedding, and it's because of you that my guests had as great a time as humanly possible. Thank you again for being patient with me and for creating the most amazing feeling of love and fun on our special day. Much love and thanks,"
Aja & Colby
Wedding Celebration
Aja & Colby
"We recently married at the Sheraton Kauai and were recommended to your services. You sent us Miles and we can't thank you enough. He was fantastic and everyone at the wedding commented on him during the ceremony and since. His music selections and personality fit our group perfectly. He added a special touch to our most memorable occasion. Having worked in the service industry I felt compelled to write you to say THANK YOU, rather than complain as most do. He was and always will be remembered as an amazing addition to our day."
Thanks again, Aimee & Sean
Sheraton Kauai Wedding
Aimee & Sean
"On behalf of Lloyd and I, we wanted to thank you and Sean for providing the music for our wedding. Sean was amazing and so talented. We got a lot of compliments from our family and friends. Everyone was asking where I found him. To be honest with you, I was very nervous about the music not knowing or hearing a demo tape from your company and also because it will set the tone for the reception. Sean was so funny. He was more than I expected. Everybody had a great time dancing. He was able to get my Dad, Uncles and Aunts who don't dance at all out there all night long. They did not wanna stop the party. The staff at the Princeville Resort was talking about the party the next morning. They too wanted to shake it with us!"
Best regards, Dinah and Lloyd
Princeville Resort Wedding
Dinah and Lloyd
"I just wanted to thank you for all that you added to our wedding. You managed to charm a wide range of my guests. From a 30 something city man to a 50 something stay at home mom from a small southern town. I had multiple people come up to me and say they wanted a cd of all the music you played at our wedding. You blew people away with your way of knowing what to play next. Thank you also for allowing me to relax on my wedding night. I told you that you were the director and you were awesome at it! I loved the bubbles that you had blowing in the beginning, that surprise really set the tone. It was a magical night.
Mahalo, Lindsay & Gregg
Wedding Director
Lindsay & Gregg
"Kim and Gary truly enjoyed their wedding and reception. We all agree that it couldn't have been better. Everyone who contributed to it did a wonderful job. We received so many compliments on the great job you did and the video really captures the fun and energy of the reception…I hope that one day we will find another reason to come to Kauai for a celebration and be able to dance so joyfully to the wonderful music you play!"
Aloha, Bev
Wedding and Reception
Bev
"We want to thank you for the great job you did at our wedding at Pakala Plantation. We had a fantastic time and Brett can't remember that last time he 'danced' so much!! Our guests thought the music was great and they all enjoyed getting out on the dance floor … especially the kids!! Once again thank you very much for being part of our wedding and helping to make it the best day of our lives!"
Much Mahola, Helen & Brett
Pakala Plantation Wedding
Helen & Brett
"I wanted to personally thank you once again for all you did to help make Max and Sondra's wedding sat our home at Pakalas such a memorable event. You bring such a great spirit and attitude to your craft – very impressive. I honestly can't wait to have another party here and put you back to work under the stars! In any case, I'm sure we will see you again before long. Until then – take care!"
All the best, Lisa
"Aloha, well it has been several months, but I wanted to back to you and let you know how much we enjoyed your service for our son's wedding. Cameron was professional and helpful. He played just the kind of music we wanted to hear, even though I felt I was rather vague on the styles we wanted. I don't think I ever even gave him the music sheet you provided. He was very helpful in announcing things and keeping things organized. Everyone had a great time and enjoyed the music and the light show. I received many, many compliments on how the wedding and party turned out. I would recommend Kustom Sounds Kauai and Cameron to anyone who is looking for a DJ. I can't remember being to an event where I enjoyed the DJ's music and MCing more. So thank you very much, it was an awesome day."
Samantha
"I wanted to take a moment and write you a thank you for the work your group did for our wedding. You came highly recommended by Kuulei Campbell of Mahalo Weddings. Our wedding was June 23 at the Hukilau Lani. The party atmosphere that you created was the perfect close to our runaway wedding. Our guests kept saying how they could not remember when they had had so much fun dancing. As strange as it sounds it was as if we weren't at a wedding but like we were all 17 again and lost in the care-free vibes of a neighborhood block party in the summertime. Thank you so much for helping make our special day be stress free and a time we will not forget. If you ever need a referral source you can give customers my email and I will be happy to send them a great review and some great pics of you at work. Thanks Again."
Jason and Eleanore
Hukilau Lani Wedding
Jason and Eleanore
"On behalf of the entire AYSO Region 940, West Kauai, I would like to extend our deepest mahalo for your contribution to the 2006 Soccer Fest. Both events in Lihue and Hanapepe were very successful thanks to you."

Bob French, AYSO Kauai
"I wanted to let you know that our event was great, partly due the great job your company provided in form of SEANIEBOY. He had music and the microphone open at 8am, played great music and provided some input on how we can improve next time around. We most certainly will recommend and consider Kustom Sounds and SEANIEBOY for upcoming events."

Aloha, Leo Brujijnooge

Koloa Outrigger Canoe Club
Canoe Club Event
Koloa Outrigger Canoe Club
"I am not sure if I ever said thank you for all the support that Kustom Sounds Kauai has given to all of our parties.

2000 – You did Michael's graduation party and you did an excellent job at Kuhio's we had a hard time closing.
2005 – You did Marc's graduation party and that was equally as good and no one wanted to leave the dance floor.
2006 – Cameron Cox did an excellent job at Chelsey's graduation party and no one wanted to go home.
2007 – Jason Fujinaka did a wonderful job at our "No Reason to party" party and that was a blast.
And finally this year the baby graduates. YES!

I just want to say thank you from the bottom of my heart for ALWAYS being there for us. I don't know what we would have ever done if we didn't have you and KSK in our lives. What's next for us??? College graduation parties, weddings, and baby parties … AH! pheww .. all in one breath! We'll keep you in tune. Much love and success to you and your staff. Thank you very much for all that you have done."

Aloha, Wanda
Graduation Parties
"Thanks for a great job at our Central Insurance function at the Princeville Clubhouse last week. Between bingo, DJ duties, karaoke, and emceeing, we certainly kept you busy! Everyone really seemed to relax, let their hair down (way down, in some cases) and have a great time! We hope to be doing more programs on Kauai in the future and I will definitely give you a call whenever we can put your many talents to use. Mahalo!"

Rick Lawlor, ITL Events, Inc.
Princeville Clubhouse
ITL Events, Inc
"Mike you did it! You really did a great job on Saturday night… your musical support of our awards was nothing short of AMAZING! Your ability to move the group and keep them on the dance floor was fantastic and really made the party a success. I have worked with other DJs in the past, but you rocked right past them all and saved an otherwise lame awards presentation… our crew said it was the best PRA party yet and it is due to YOU! I will recommend you whenever I get a chance and you will be the first call we make for PRA parties. You made me look good and I appreciate that!!"

Patrick Nowak, Princeville Ranch Stables
Awards Presentation
Princeville Ranch Stables
"I would like to thank Don for a fantastic event this past Tuesday at Smith's Tropical Paradise with the REALTOR organization. I would definitely refer your company to others."

Karen Ono, Kauai Board of REALTORS®
Smith's Tropical Paradise
Karen Ono, Kauai Board of REALTORS®
"It has been 1 week since my son's graduation party. It turned out to be a fun and memorable event for my family. Part of the success was due to DJ Francis, as he did a professional and awesome job. Everything from the music, to the games and being the MC, he was terrific. I just wanted to say thank you for sending Francis as our DJ. I would not hesitate to recommend him for other parties. Thanks again."

Kathleen
Graduation Party
Graduation Party
"Aloha Mike! Whatever we did to have you help assure sound was perfect at your Annual Candle Lighting Memorial, I am so very grateful. Thank you so much. It is so important names are heard and you truly helped."

With love,
Lori Miller, Executive Director
Candle Lighting Memorial
Kauai Hospice